Dr. Ron Robinson
Certified Pediatric & Family Chiropractor
Walking through the doors at PWC Chiropractic each morning puts the biggest smile on my face. Knowing that I get to provide families with hope by allowing kids and families to thrive is what drives me! Not only does our chiropractic office feel like one big community, but it is a direct extension of my family. From every staff member to each patient, I feel like I'm at home all day.
Seeing Patients Get Great Results Even better than seeing the fantastic results for these expecting moms, kids and growing families within the four walls of the practice, is hearing about and being able to see how chiropractic has had a positive influence for these kids out in our community.
Enjoying a Full Family Life in Crystal Lake
When I'm not at the office, I stay very active in the community with my family and our kids' sports and activities. Patients will often find me during the weekends cheering for my oldest daughter Sophie at local XC meets, coaching my son Tymen and the Wolves Wrestling Club at youth wrestling matches and taking in the arts supporting my daughter Nella on stage dancing.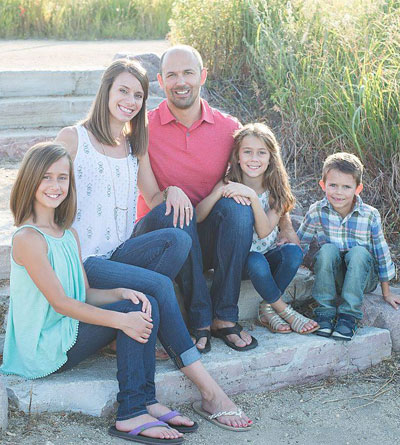 Discovering My Calling
After more than a decade of doing this chiropractic thing, I know I have found my calling. But if by some random chance this "chiropractic thing" doesn't work out, I could see myself traveling the globe with my family, doing mission work and searching for the best ingredients for my world famous guacamole!
Step on the Path to Better Health
Experience for yourself how great you can feel with chiropractic care. Contact us today to schedule an appointment!
CONTACT US »


Dr. Ron Robinson | (815) 455-8213