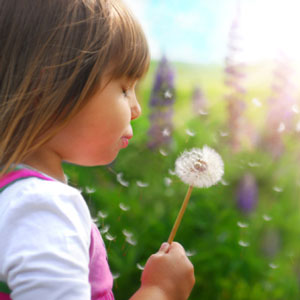 This December will be the start of my 10th year in family practice in the wonderful community of Crystal Lake, where my wife grew up. I have a blast every day at "work" caring for kids and families left and right, and then at the same time, each and every day, month, and year I grow increasingly frustrated.
With each turn of the dial it seems we continue to see more "perfect storm" related conditions plaguing the kids in our community, holding them back from living the healthy, vibrant life they deserve. We see more and more colic, reflux, constipation, ear infections, allergies, asthma, autism, ADHD, sensory challenges, anxiety, and on and on.

Something has to give. It's time for a change
If your kiddo suffers from any of those conditions, or if you want to make sure they don't go down that road, please take this business editorial article for Lakewood Life I've written as your beginning road map to do just that. At PWC, we simply want to help create more healthy kids, and happy families.
These "perfect storm" kiddos encompass the stuff we see now everyday, whether in the classroom, grocery store, or at soccer practice. We see kids with significant behavior, focus, and sensory processing disorders. We see countless kids with severe allergies and asthma that are so bad, leaving home without their inhaler and epi-pen is not a perceivable option anymore.
And for the "less severe" kiddos, we see kids all over our community who are just constantly sick. Unfortunately, they are easy to spot. They look tired and worn out with bags under their red, itchy eyes and a tissue under their nose at all times, they look stressed and almost scared and anxious at any little change in schedule or environment.
Why are so many kids so sick and stressed? And most importantly, what can we do to change this for your child and the other kids in our community? How do we get them out of this "perfect storm" we are facing like never before?

Find the cause(s), and reverse them. At PWC, that's our specialty.
The causes of all these challenges are not genetic, not bad luck. Good health doesn't just come from just good genes; like success in all areas, it really comes from good choices. Unfortunately, the choices most parents are led to and told to make are ones that try and "avoid" illness instead of build health. And it seems nowadays the more we try to avoid illness, the more of it we get.
Our world today has run rampant with what we call the 3Ts: Traumas, Toxins, and Thoughts (stress). And most importantly, our kids nervous systems are so stressed and overwhelmed by this, that they lose their ability to adapt and overcome these 3Ts.
So the first step is to reverse that previous paragraph. With Pediatric Chiropractic, we take a vastly different approach, to the same goal. We focus on building health "from within" as we call it, versus just trying to employ more "dodge ball" type strategies (avoiding germs and illness, which are everywhere!). Reality is germs don't make our kids sick, not being able to deal with them does.
The goal of our care for "perfect storm" kiddos is to first start on the "inside" by strengthening the health of their most important system – the Central (Autonomic) Nervous System. Then, as the brain and nervous system regain their health and function, it strengthens the other key systems of the body that these kiddos struggle with: the Immune System, Digestive System, Respiratory System, and Endocrine System.
Most of the "perfect storm" kiddos we see also suffer mightily with allergies, respiratory infection and breathing issues like asthma, as well as GI problems like stomach pains, constipation, and indigestion. The key to healing all of these systems is to start first with the main "hard drive" of the body – the Central Nervous System.
So the way to get your child out of the "perfect storm" he or she may have been stuck in for years, is to simply reverse the course:

1 – Get the health of their Central Nervous System evaluated by a trained Pediatric Chiropractor.
Our practice here in Crystal Lake is one of the largest and most advanced in the world when it comes to Pediatric Care and chronic conditions. We take a thorough case history, explain things in detail, and most importantly we use advanced technology in our office that allows us to pinpoint and quantify the amount of tension and stress that may have built up on a child's nervous system, causing it to get "stuck in the storm" and create health issues.

2 – Significantly reduce their exposure to the 3Ts, and increase their exposure to the opposite of those – regular physical activity and exercise, clean and nutritious food, and fun, laugh-inducing activities!
For help doing so, please visit our website www.pwchiros.com and check out the "We Can Help" tab.

3 – Once you start, don't look back. Keep plugging along until your child is "out" and has their health restored and reconnected!
It's quite likely that multiple factors added up over a course of time to cause your child to be sick and suffering. In turn, it's going to take multiple things applied over a course of time to get your child healthy and well again. It takes patience and persistence, but is possible.
If this sounds like a path your child has been down, and you'd like to get off the carousel of more antibiotics, more inhalers, more stimulants, and more medications, then get connected with us and learn more about doing just that – getting OUT of the Perfect Storm!
We'll lay this all out from A to Z at our
next live Perfect Storm workshop, held at Duke's Alehouse and Kitchen in downtown Crystal Lake on October 25th at 6:30 PM.
Go to
www.PerfectStormCL.com
to learn more and reserve your tickets. The seating upstairs at Duke's is limited, so these workshops do sell out each month.
God bless and be well.
Dr. Tony Ebel
Pediatric and "Perfect Storm" Expert