Spring is here! Don't get bogged down, get a BOOST! 
Just a quick note from us here at PWC to remind especially our wellness patients that spring is often the time of year where we need an 'extra boost' adjustment here and there!
The positive side of this is the sun is starting to come out again and the temps are rising, meaning we get to see some green grass and trees again. The not always so fun side is that it also means our body's "plumbing" system will be called upon to do some additional work for the next month or two.
As we've already taught many of you, our body's "plumbing" system is really run by our "electrical" system (nervous system), our "HVAC" system (respiratory and lymphatics), and our "waste removal" system (gut and digestion). If any of these systems, especially the neuro-immune system, are not functioning at full throttle right now, the increased demands of spring time (dirt, pollen, etc) will begin to "bog it down" and lead to the common symptoms most everyone calls – allergies.
 The real truth behind all this is that your body's not really "allergic" to that certain substance, it's just that your body may not be working at optimal capacity and efficiency in the way of clearing them out. 
So while many people feel "miserable" this time of year and are virtually forced to hide inside and load up on over-the-counter allergy meds, for many of our long-standing wellness patients it may be as simple as needing an extra "boost adjustment" or two during the spring times!
So if you want your 'side effects' to be more energy and more clarity, rather than drowsiness and brain fog that comes with most allergy drugs… then simply book an extra appointment or two with us during the spring and we'll keep your plumbing, HVAC, waste disposal, and more running at full force all the way through to the 4th of July and beyond!
If you know of someone who is really struggling who is not under regular chiropractic care yet, please send them the link to our upcoming workshop on this topic: Free Workshop!
---
Another group that we commonly see have some added struggle during this time of year is our "Perfect Storm" kiddos in the world of hyperactivity, behavior, focus, organization, anxiety, etc.
In the same way that the nervous system really modulates and connects to the immune system, it's a "two way street" where added irritation and inflammation of the immune system can go back and wind up the nervous system, pushing it further onto the "gas pedal" as well. This can lead to a flare-up of the symptoms related to ADHD, SPD, and such.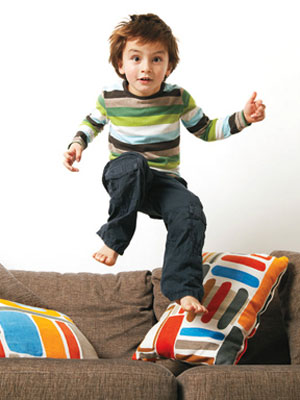 After 7 years of taking care of these amazing kiddos, we've found that they often need some "boost" adjustments to get them through the spring time as well.
If that's your kiddo, and you feel like their weekly wellness tune up is not cutting it, just talk to the docs or front desk team and we'll get their extra boosts worked right in to keep them at their best this spring!
Looking ahead, the month of May also gets a bit rougher for these kiddos as they are pretty well "run out of gas" and ready to be out school. So again, you may want to look for some extra taps to the "brake pedal" with added adjustments during that time!
---
Don't forget to vote for us in this year's Best of the Fox contest! Click on the crazy fox to fill out your ballot!
Keep rocking!
Dr. T