April is Autism Awareness month, which is great. But let's make May Autism, ADHD & Sensory Processing Disorder ACTION month.
What makes this workshop different? Why should it be on your calendar in pen? Let Dr. Tony explain…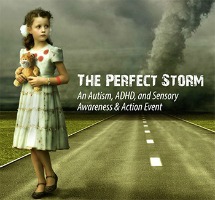 There you have it!  Six local experts will be presenting not only information, but also direct and applicable ACTION steps to help your child.  They will also be available in the Resource Expo and when it's all over, enjoy a light dinner while you discuss what you learned with your friends and neighbors.  This is truly a can't miss event!
Here are all the details you need:
May 9th is going to be a great day! We can't wait to see you there!