You may have noticed a few changes around here lately. They are subtle changes yet powerful changes. A tiny logo baby here, an added word there and nothing glaringly obvious yet very meaningful to us. Here are a few things you should know about your new and improved chiropractic office.
1. You may have seen our announcement on Facebook but our logo family HAD A BABY!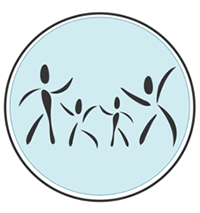 We thought as our PWC Chiropractic Family has grown in babies it was time our logo family grew as well. Our logo mom conceived while at her healthiest thanks to information she learned from Dr. Jen Given's BUN presentation. She was of course adjusted throughout her pregnancy and had an empowering labor thanks to information she learned in Dr. Ron Robinson's DELIVERED. Logo mom and dad brought in logo baby within days for pediatric expert Dr. Tony Ebel to deliver a gentle yet powerful adjustment for little logo baby to start life thriving! And our logo family will continue to follow Dr. Sadey Broecker's #PWCLifestyles tips for all the ways they can bring joy, health and happiness into their family. Congrats to our logo family!!
2. We added CARE into our name…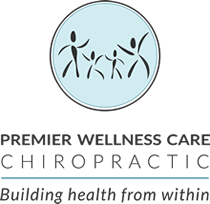 We've been contemplating changing our name for quite some time but have been adamant that PWC is a part of…well, PWC. We just didn't think Premier Wellness Chiropractic truly gave a vibrant enough picture of what our patients experience when they walk into our office. We had an amazing man and mentor come and spend the day at our office and it literally hit him so hard he shot out of bed in the middle of the night. CARE! Our name was missing the word CARE. Dr. Stamp not only gave us amazing in office direction but connected on so many levels with lots of our littlest patients and their families as Dr. Stamp is an adult with autism living an Autastic life. (Stay tuned for an upcoming Autastic event with Dr. Stamp!) We are always looking for even more ways we can show you we CARE about you both inside and outside the office which is why we knew we felt so strongly about this word that we needed it in our name. So feel free to call us PWC, PWC Chiropractic, Premier Wellness Care Chiropractic or just awesome. ;)
3. As the weeks go by you'll be noticing even more reclaimed wood…
…from All American Reclaimed in Crystal Lake. Andy is helping us make some epic designs and ways to display our core values. We can't wait for you to see how we decided to intertwine joy, empower, expertise, gratitude, impact, authentic, and family into our office. We also hope these are the feelings you get at PWC Chiropractic because we strive every day to have you leave our office not only functioning better but feeling better too! You're a bright spot in our day and we want to be one in your day too!
4. As we enter our 10th year in practice we have learned many valuable lessons…
…and the most important one is that our TEAM is truly the most central part of PWC Chiropractic. So we sat down at our annual planning meeting and together came up with the mission statement of PWC Chiropractic. You can find this proudly displayed in the office and it makes it extra special to us that each smiling face you see on the PWC Chiropractic team is a part of this mission statement.

The overall theme of our office is to always strive for more, to serve more people and empower them to live the #PWCLifestyle. That also means we embrace change which is almost always required during the improvement process. So to wrap up, welcome little logo baby, we CARE about you and we're more inspired than ever on our mission!